Vegan MoFo 2017 Week Three Roundup
Hello, hello hello! Week three of Vegan MoFo was all about ingredient challenges! Here's a look back at some of the posts that caught my eye this week.
October 16th – Survival food
Not gonna lie, when I saw the Zombie Apocalypse Cheesy Potato Enchilada Casserole Tracy made, I did a little squee. It looks absolutely delicious and is made from mostly pantry staples and freezer food. Bring on the impending doom, I'm going to Tracy's for dinner.
October 17th – Let's get boozy!
Go vegga
Kelly made this warming Spiked Maple Molasses drink with aquafaba whipped cream! I don't know about you but this looks like the perfect Autumnal evening drink. Mmmmm, maple.

Ichiban vegan
Jess made a Boozy Apple Pie Sundae and it looks incredible. If you fancy making this homemade bourbon vanilla ice cream with hard cider wet walnuts, have a mooch on Jess's blog for the recipe.
October 18th – Chocolate
Alexa and Jennifer over at One raw bite made a chocolate sauerkraut cake! I'm all for including more sauerkraut in my diet and if that can be done by eating cake, everyone's a winner. Check out the origins of the cake and the recipe on their blog.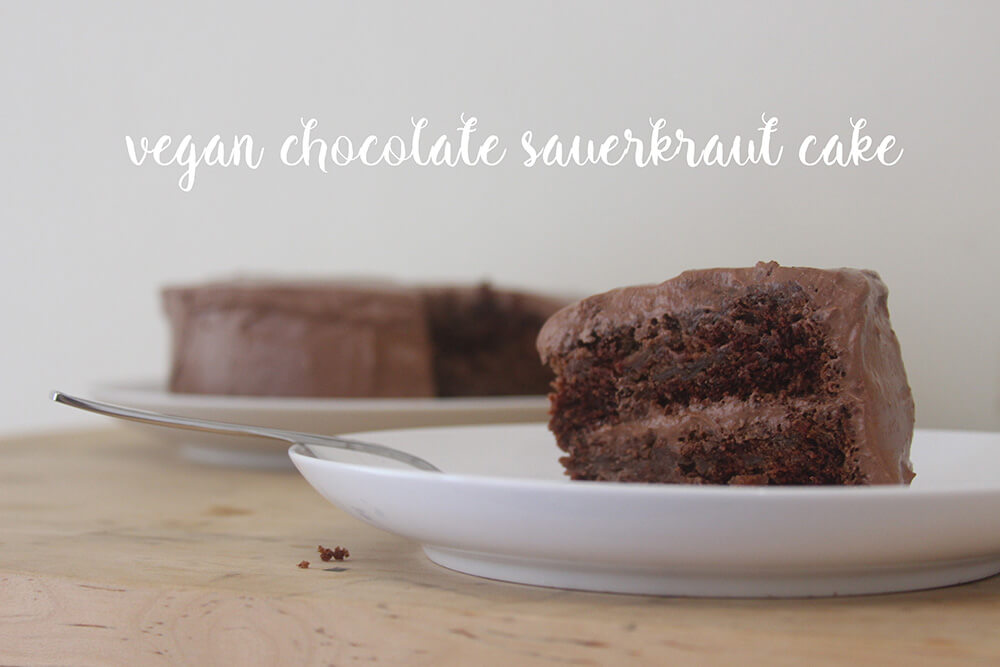 Susan has researched into truly fair trade chocolate and has been reviewing some beautiful looking vegan bars featured on the Food Empowerment Project's chocolate list. Take a look at her blog post and read more about the Food Empowerment Project here.
October 19th – Five ingredients or fewer
What a gorgeous dish Graeme and Cally made for today's challenge, they even made their own pasta from scratch. Check out their recipe for Homemade Orecchiette with Broccoli Rabe and Chili, and try not to drool.
Natalie made a vegan version of a childhood favourite dinner, Corned Beans Hash. This version using refried beans instead of corned beef looks so much nicer than the original, I'm adding this to my list of MoFo recipes to make on a cold, rainy day.
October 20th – Deconstructed dish
@ladyfunk25
Angie took apart the ingredients for a banh mi and made a cracking salad. Just look at the grill marks on that tofu! Nom!
@vegansneedsauce

Emily made a gorgeous 'unstuffed' stuffed pepper: a beet ball atop a grilled slice of bell pepper with fresh herb gravy and a smear of roasted cauliflower puree. How delicious does that sound? And it looks impressive, too!
October 21st – Potato
Janet lives in California so has access to great produce all year round, as demonstrated in her Four Seasons Buddha Bowl, featuring slow roasted potatoes. Look at those beautiful colours! How dreamy does her Grilled Peach Tahini Sauce sound?
@Elephantasticvegan

Bianca's easy vegan gnocchi ticks all the boxes, a simple yet elegant dish that looks so delicious. A great use of the humble potato.
@raisinsecte

This potato sauerkraut soup with sausage crumbles is right up my street! Who else fancies a bowl of this beautiful soup?
October 22nd – Unconventional grains
@vegfullife
Kristy made a wheat berry salad with some lovely summery flavours, a nice change from a pasta salad and great to make in advance for meal prep.
I'll admit that I'd never heard of the grain Sarra and Mike used in their Italian wedding soup; triticale. They found this relatively unheard of grain at a farmer's market, and enjoyed their soup with some rad looking ham & cheese buttermilk biscuits. What a perfect dinner! Save some for me next time, ok?
That's all from me for this week, looking forward to seeing everyone's posts for the final week of Vegan MoFo 2017!