It's Time for Another Giveaway: More Cookbooks!!!
It's Time for Another Giveaway: More Cookbooks!!!
And we have our 2 winners!!
Asian Fusion goes to:
Crystal: Speaking of Asian, I have fallen in Korean-love with Mapilee's Alien's Day Out blog. She is the perfect combination of all things Asian, Arty and Vegan. My fave post of hers this week (although I am in love with all things she posts) ishttp://www.aliensdayout.com/2010/11/oh-my-life.html where she highlights the difficulty of this Vegan MoFo challenge honestly but makes up for it with so much amazing KOREAN food. Plus her rabbit bunny is sooo cute!

Becoming Vegan goes to:
Libby Patterson Smith: "I absolutely loved Yu Ming's post on raw-bento about bibimbap! I just discovered her blog along with many others on the Vegan MoFo site and I cannot stop reading all of the wonderful vegan foodies' dishes. Yu Ming has a fresh perspective and is a relatively new raw foodist and I love hearing about her experiences in Tokyo.
http://raw-bento.com/raw-vegan-bibimbap/
Oh my I just want to rub my face in this dish!"
Please email VeganMoFoBlog@gmail.com with your name and address. Thanks for commenting!
___________________________________________
Vegan MoFo keeps giving!
Attention: Newbie vegans (think Level 1 and 2) , Asian cuisine lovers, health fanatics, cookbooks addicts, and vegans with bare shelves: 2 cookbooks are up for grabs today!
Thank You to The Book Publishing Company and the authors for this donation!
First up is another copy of Asian Fusion by Chat Mingkwan. Chat's recipes journey from Japan, India, Laos, Korea, China, Thailand, Vietnam, Burma, Indonesia, Malaysia, Philippines, Singapore, and Sri Lanka!
Next up is Becoming Vegan by Brenda Davis, R.D. and Vesanto Melina, M.S., R.D. Wavering on veganism? Not sure how to go about it? This book is by two experienced dietitians and discusses the health benefits of going vegan in-depth, including athletic performance and family matters.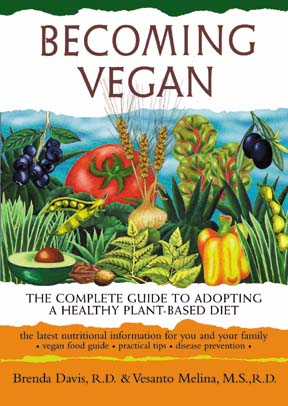 Now to enter into the contest just tell us which VeganMoFo post has made you happy this week!
Post a link in the comments and tell us why you loved it, and we'll pick two winners at random, tonight at around 4pm PST.
Please note that this is limited to folks in the domestic U.S.
Enjoy!